We recognize that all our patients are unique and deserve to receive orthodontic care that reflects their individual needs. Our experienced and talented team is committed to working with you and your family to create a comfortable, stress-free, and rewarding orthodontic experience every time you visit our practice.
We are pleased to welcome you and your family, and we look forward to working with you.
---
Lisa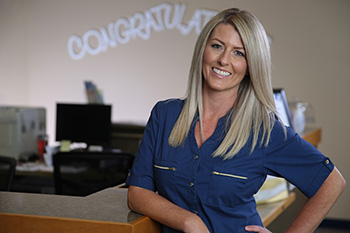 Front Office Lead
Hi! My name is Lisa. I am the scheduling coordinator for Dr. Ehrmantrout. I am married with two children. I enjoy spending time with my family, going on bike rides, and fire pit nights in our backyard. My favorite color is aqua blue. I believe ... bacon makes everything taste better!
Becky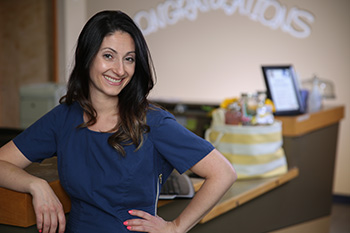 Treatment Coordinator
Hi, my name is Becky. I started working for Dr. Ehrmantrout since 2010 as a clinical assistant, moved to a front desk position, and then moved again to my current position as the treatment coordinator. I love the sun and to read good books, and I also love trying new foods. I believe ... chocolate is an everyday necessity.
Randi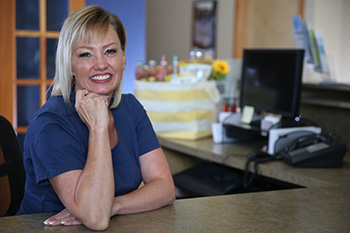 Financial / Insurance Coordinator
Hi, I'm Randi! I've been in the dental field since 1992! I love my job and what I do. I have three kids and one grandbaby. My hobby is rebuilding computers and you could say I'm a trivia wiz. My favorite food is pasta, veggies, and seafood. If you can mix them all in the same dish, that's even better! I believe ... happiness is contagious!
Laurie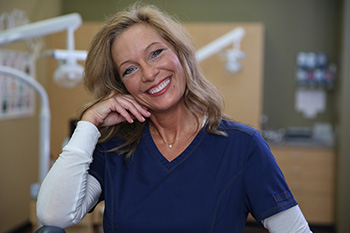 Lead Clinical Assistant
Hello, my name is Laurie. I am Dr. E's lead assistant and I have been a part of his team since 2008. I truly love what I do and the people I work with. I have two boys. We moved out here from Kansas in 2006 (GO KU JAYHAWKS AND KC CHIEFS). I enjoy running, skiing, kayaking, bicycling, camping, and spending time with my family. I believe ... you should have a little sugar every day!
Kelly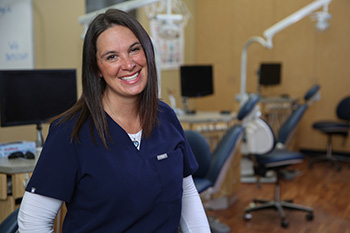 Clinical Assistant
Hi, I'm Kelly! I've worked in orthodontics since 1999 and love working with patients to help create a smile they are proud of. Outside of work, I enjoy DIY projects, and watching my son play soccer. I believe ... every day should start with a little white chocolate!
Emily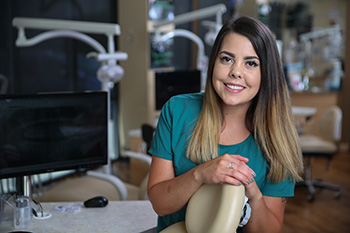 Clinical Assistant
Welcome, I'm Emily! I earned my associate's degree in dental assisting in 2015 and have worked with Dr. E since 2017. My goal is to provide the best possible patient care. I love being a part of changing people's lives through their smiles! When I have free time, I love to travel with friends and family. I enjoy hiking and exploring new places. I hope to share my adventures with a fur baby soon! I believe … life is better when you laugh!
Mayra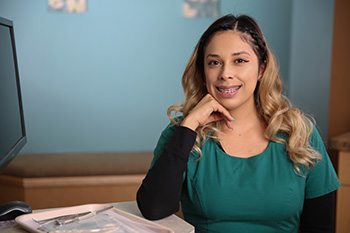 Clinical Assistant
Hello, my name is Mayra! I assist Dr. E and the rest of our team by providing excellent orthodontic care for our patients. I have worked in orthodontics since 2012 and joined this team in 2018. I love seeing how our patients' confidence is boosted after treatment. Their smiling faces make all the hard work worth it! The PNW is where I was born and raised. I have two beautiful daughters and a big, goofy husband whom I love to spend all of my time with. We love to travel, work out, go to comedy shows, concerts, and eat! I believe … family should always come first!